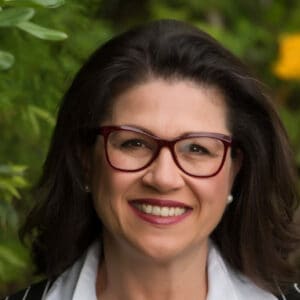 Marina Papaioannou graduated from the University of Patras, Department of Geology in 1989 and received a PhD in Geophysics in 2002. 
She has participated in various scientific projects related to archaeological geophysics, which was also the specific topic of her Thesis titled "The application of geophysics in the investigation of underground structures in urban environment". She worked as a free-launch geologist/geophysicist until 2000, undertaking a major part of the geophysical investigations for the construction of the Metro of Athens, participating in various NATO SFS Programs, as well as numerous archaeological /geophysical projects and civil construction works. 
In 2000, she started her career in the maritime business with her employment at the Hellenic Marine Environment Protection Association – HELMEPA.  Within her duties was to follow the works of the Committees for the Protection of the Marine Environment (MEPC) and Maritime Safety (MSC) of the International Maritime Organization (IMO) in London, translation and simplification of laws and regulations relevant to the protection of the marine environment and oil pollution prevention and response and teaching at seminars with relevant subjects.    
In 2008 she started her employment with Germanischer Lloyd Academy and she has been GL Academy Area Manager for Southern Europe, responsible for the training activities of GL for Greece, Italy, Cyprus, Turkey, Spain, Portugal.  Since 1st January 2014, she has managed the training business under the new merged organization – DNV GL's Maritime Academy Hellas, for which she is also a trainer. Currently and after renaming of the organization to DNV, she holds the position of Principal Academy Advisor. She has a significant presence in national and international conferences/symposiums as a speaker, with numerous publications.
She was elected Secretary General of WISTA Hellas (April 2014 – March 2016).
She has been listed No. 5 among the 100 Top Women in the Shipping industry for 2020.
In April 2021 she was awarded the GIWA (Greek International Women Award) for shipping.